On March 18th a past guest on the podcast and secondary leadership class teacher, Bob Kline, sent over an email with the subject line, "Samstravaganza! Collaborative Podcast Review"
After looking through the 25 slides of the google presentation he attached, I couldn't help but share this idea – with his permission of course!
Collaborative Podcast Review
Choose a podcast that you want to share with your students.
Have each student listen to an episode on the show of their choice.
Assign each student with the task of summarizing the episode and rating it out of 10.
Have the students organize and submit their work in a Google presentation slide.
Bob Kline had his leadership class listen to The High Performing Student Podcast and check out the graphics they created below.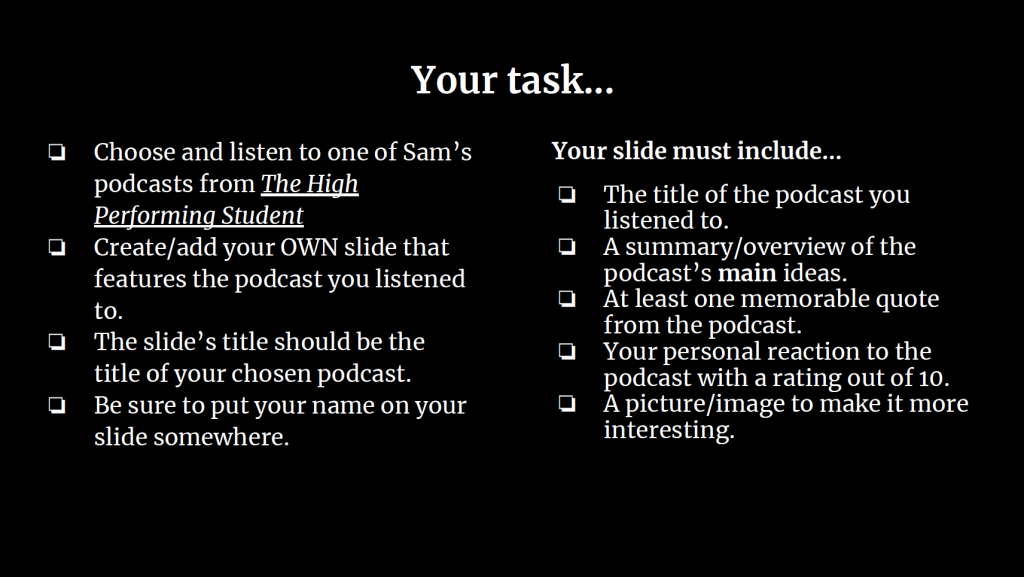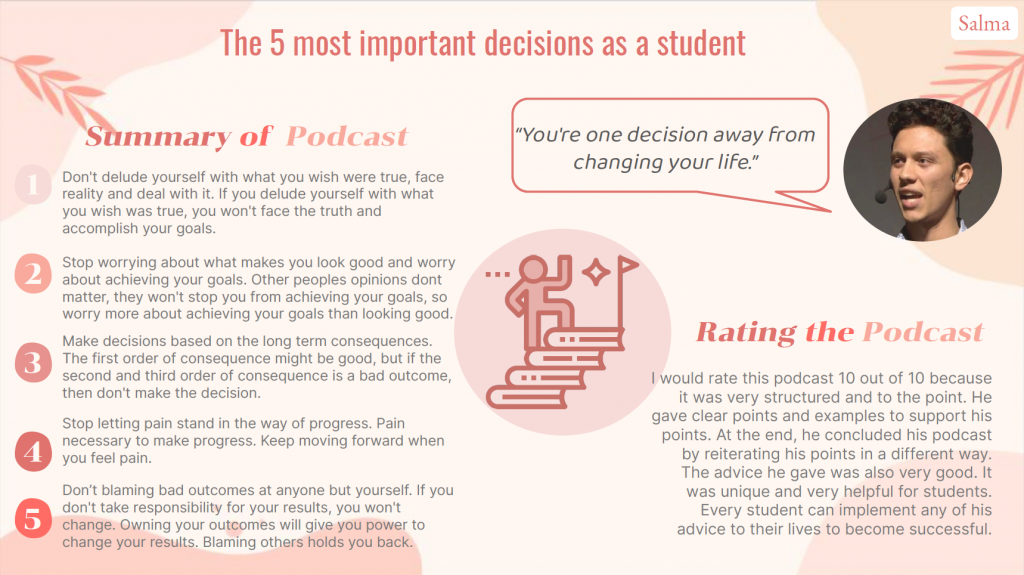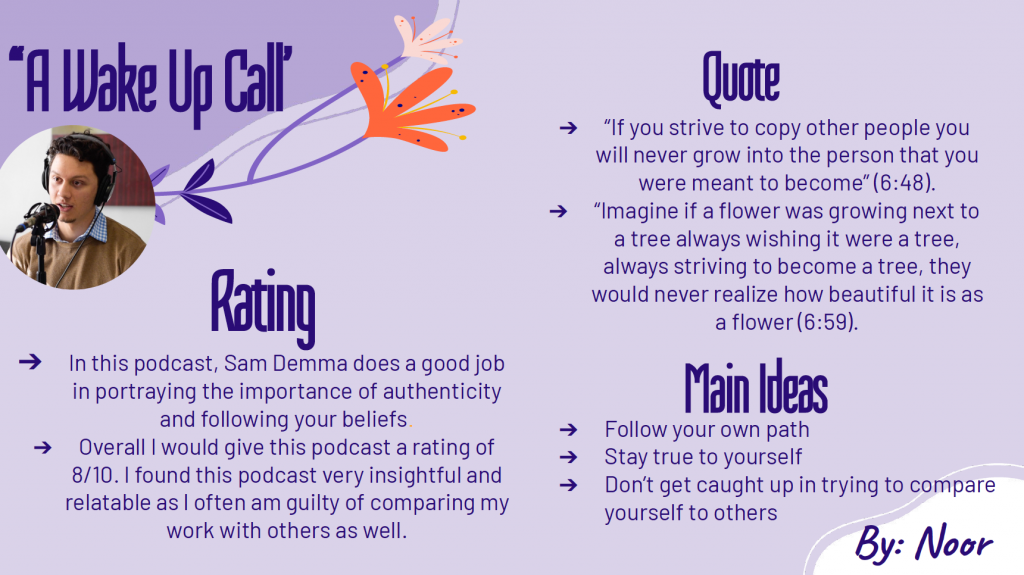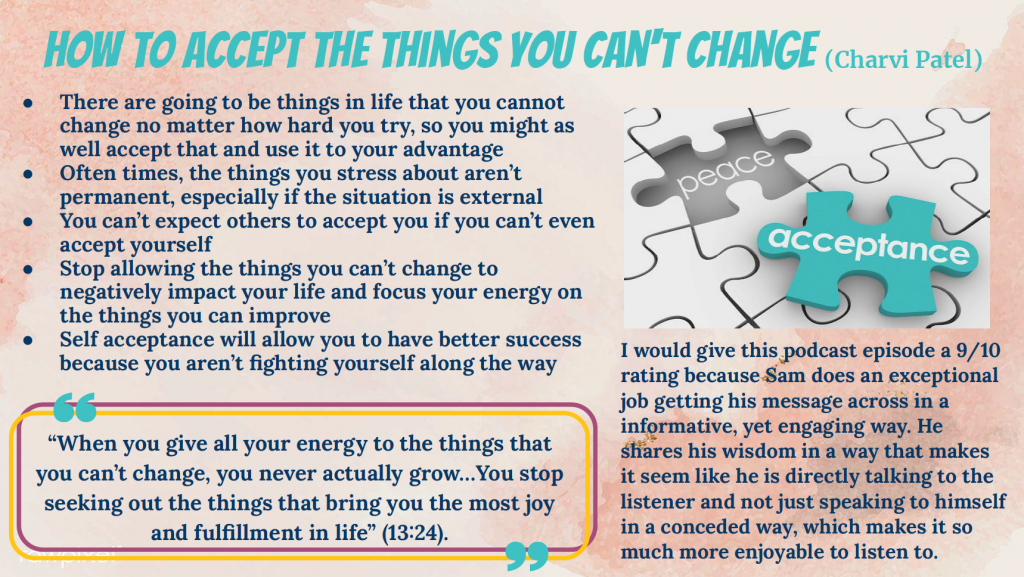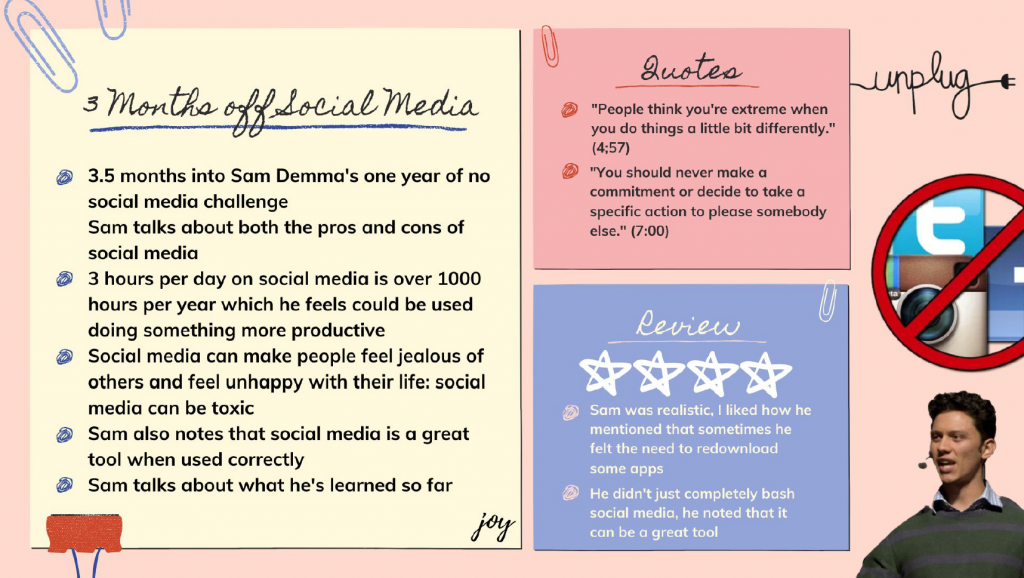 There were over 15 graphics created and if you'd like to see them all, click here. Hope this idea was helpful.
– Sam
—————-
The High Performing Student podcast is hosted by keynote speaker and entrepreneur Sam Demma and was created to help students gain clarity and begin crafting a life that excites them. Over 40,000 students have tuned in to date!
In each episode, your students will learn the small consistent actions, strategies and systems that will help them max out your potential to live a healthier, happier and more productive life.  Past guests include Jairek Robbins, Thomas Frank, Dr.Ivan Joseph, Greg Wells and more. 
Sam Demma is an entrepreneur, youth coach, and keynote speaker. He co-founded the volunteer organization PickWaste, created the High Performing Student, delivered two TEDx Talks, and is a Board Director of the Canadian Association of Professional Speakers. Sam's mission is to provide students with the hope, tools and strategies they need to become servant leaders in their schools and in the lives of those around them. www.samdemma.com